- THE High Desert Bar Association -
A subdivision of the San Bernardino County Bar Association
_____________________________________________________________________________
2019 Board Members:
President: Heather A. Lewis
Vice Pres.: Brandon Wood
Treas./SB Liaison: Diana Carloni
Secretary: Shelby Shelton
Media Dir: Mary Campbell
Director: R. Lynne Glickstein
Director: Heather Hinton
Director: Peter Allan
Director: Sharon Brunner
Director: Parag Shah
High Desert Bar Association
JANUARY 2019 NEWS
Please provide any comments, questions, and concerns to the High Desert Bar Association via email to Heather Lewis at heather@annelewislaw.com; phone: (760) 955-2500; or mail: HDBA, Attn: Heather Lewis, 14338 Park Ave., First Floor, Victorville, CA 92392.

Visit our Facebook page!

Our bylaws may be found HERE.
2017 HDBA President Sharon J. Brunner distributed awards for the 2017 Board of Directors and Officers. Kerrie Justice is shown here receiving her award.
Sharon J. Brunner (2017 President) passes the gavel to incoming President Heather A. Lewis.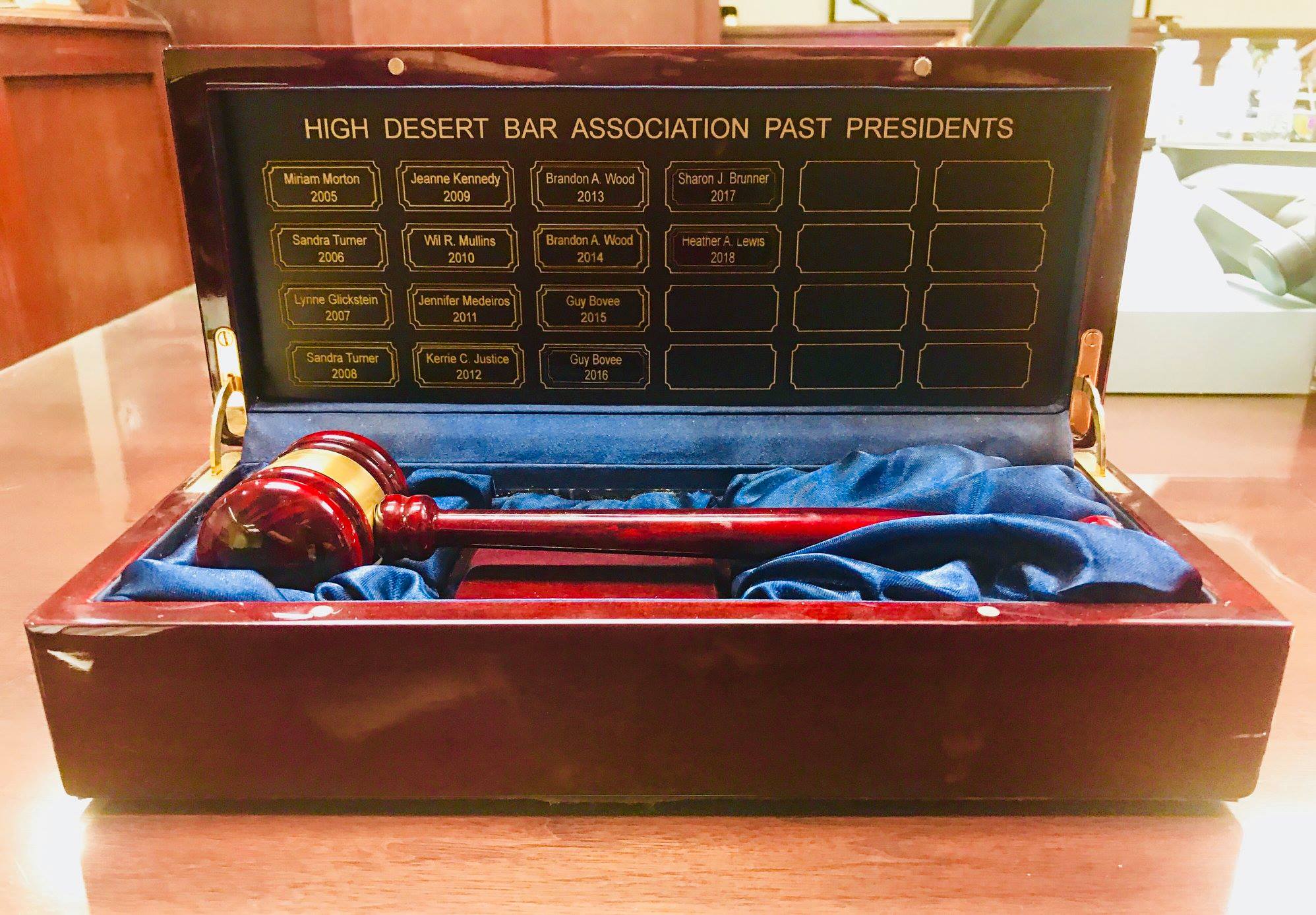 HDBA President's Gavel recognizing the Bar Associations past and current Presidents.